The following are unsolved crimes throughout Polk, Hardee and Highlands County. Should you have any information regarding these incidents, please contact Crime Stoppers via this website or by calling 1-800-226-TIPS. You are guaranteed anonymity.
Don't forget to look at our Wanted Suspects, too.
Theft, Circle K, 2425 Memorial Blvd, Lakeland
May 01, 2019
On April 23, 2019 the suspect entered the Circle K located at 2425 Memorial Boulevard West and removed over $200 worth of merchandise without paying or attempting to pay for it.
The suspect, pictured above, is described as a black male with short hair and a beard. The suspect was last seen wearing a white tank top, camoflauge shorts and white tennis shoes. He was last observed getting into the passenger's seat of a light colored four door sedan. Detectives are asking for assistance in identifying the suspect.
---
Hit and Run, Duff Rd, Lakeland
May 01, 2019
Around 8:35 p.m. on Saturday, April 20, 2019, an adult female victim was found unconscious on Duff Road near Beaumont Drive in Lakeland. She had injuries consistent with being struck by a vehicle.
Based on the evidence, deputies believe the victim was walking westbound when she was struck from behind by a 1999-2002 Dodge Ram model 1500, 2500, or 3500 pickup truck, of an unknown color. The suspect truck will likely have damage to the right front passenger side headlight or turn signal lamp, and side mirror damage.
A photo of the type of truck that may be involved is attached here. We don't know what color the truck is.
The victim is recovering from her non-life-threatening injuries.
---
Burglary, Quick Mart,Lakeland
April 30, 2019
On Sunday, April 28th at around 4:23 AM, three unknown suspects broke into the Quick Mart at 4646 N. Combee Road in Lakeland. It would have been 4:17 AM, but for whatever reason, the suspects waited for six minutes before breaking in. True story. Maybe they were getting up the nerve to break in. Maybe they were doing Rock-Paper-Scissors to see who did what. Maybe one of them forgot their mask at home, so they had to MacGyver a mask out of a t-shirt.
They damaged the front door to get inside, then they commenced to doing even more damages in the store. The detectives didn't tell us how much these three bandits got away with, but it's our guess that the value of total damages caused by their massive ineptitude was far more than the value of the actual money they stole.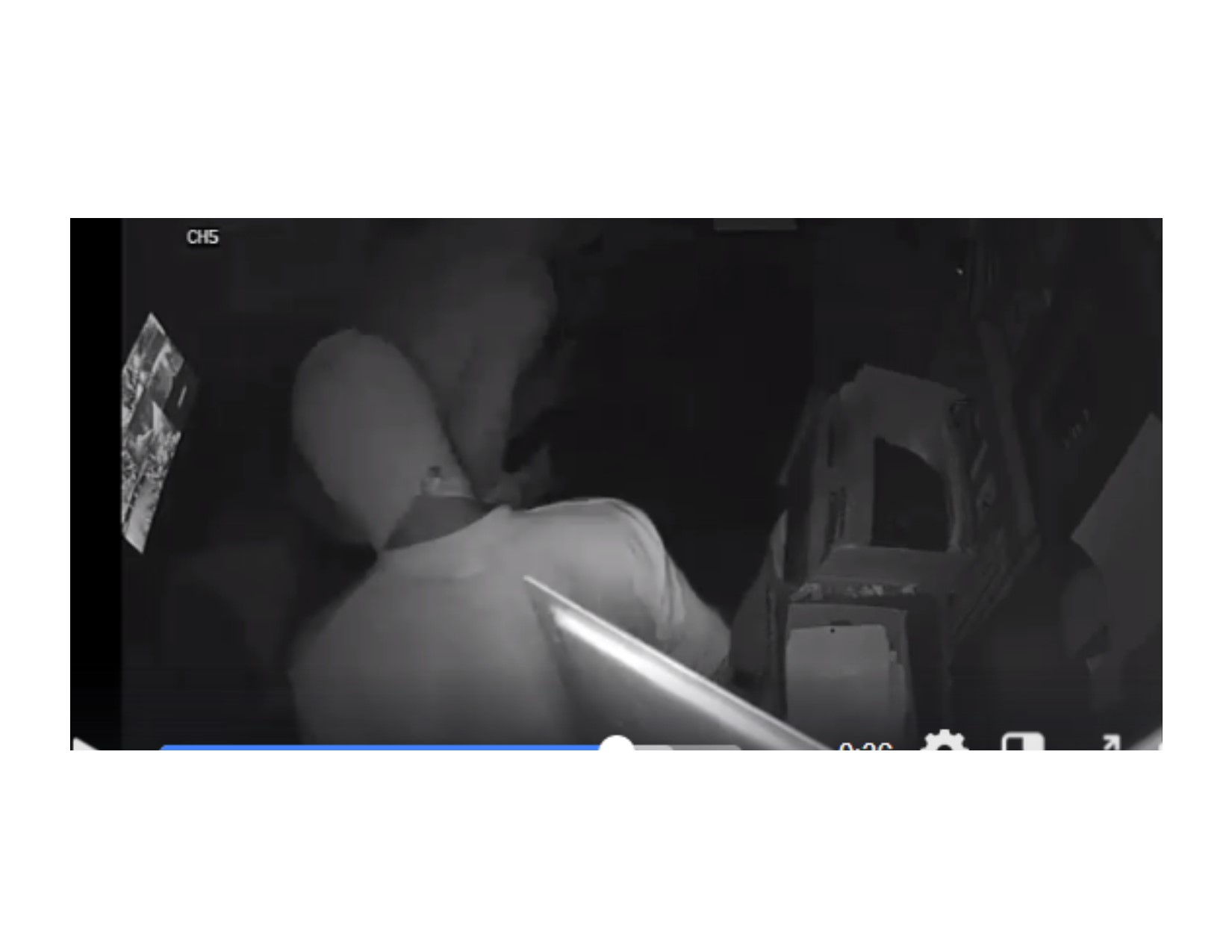 ---
Theft, Walmart, Lake Wales
April 30, 2019